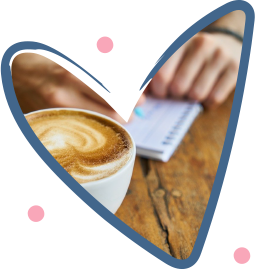 Your ideal home…
It all starts with an encounter.
We take the personal approach: it is above all human. You tell us about your plans and preferences, your price range, your time frame… and together, we define the specifications and validate the feasibility of your project.
The advantages
of a apartment hunter? …
…à vos souhaits ! offers you:
A real estate expert who has your best interest at heart
Access to the entire real estate on and off market
Saving of time and money
Fees only due on successful completion of the purchase
And good humour!
Why choose A Vos Souhaits ?
4 sharp eyes plus a sweet smile!
Field experience: Beatrice and Nathalie have been scouring the streets of Paris for the last 20 years…so long already?!? scanning all properties for sale or rent. Whether you are looking for a studio, a 2/3 room apartment with wooden floors and mouldings in Paris, an ancient family home, a newly constructed one adapted to PMR in the Parisian area or the EURE region, we'll find it!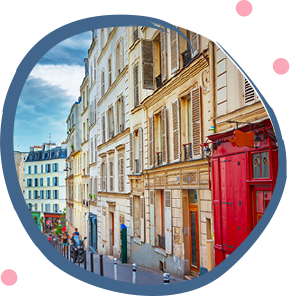 On cherche
Nous ne lâchons rien ! Grâce à notre réseau et des annonces en exclusivités, nous courrons visiter les biens les plus pertinents.

On trouve
Votre temps en précieux : gardez-le pour faire ce qui vous plaît. Nous nous occupons du reste et vous trouvons l'Home parfait !

On vous accompagne
Nous continuons de défendre exclusivement vos intérêts jusqu'à la remise des clés chez le notaire. Nous pouvons aussi vous conseiller sur les travaux, la déco, la mise en location…
Ils sont heureux… chez eux !
A beautiful template, amazing support and a fabulous result....what more can you ask for!! This is one of those times when the results exceed your expectations. Thank you Catanis for your creativity, technical skill and patience in creating my website. Would recommend this a thousand times over to everyone!!
The support is amazing. Hands down the best I have ever experienced. Several times I wanted to throw in the towel but they were able to walk me through everything in a incredibly timely fashion.
This template has so many options so it is extremely customisable - it has been such a breeze using this template and the team @ Catanis are SO helpful and are always very quick in their responses. I can't recommend this template and Catanis enough!
Call us !
A Paris ? En région parisienne ? Dans l'Eure ?

We love new challenges! Let's talk about it.
"On a beau faire le tour du monde, on n'est jamais mieux que chez soi."
– Anonyme, (mais on aime bien !)