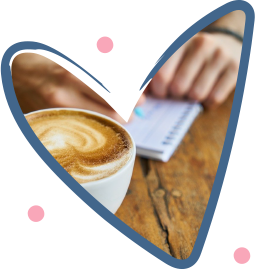 Your perfect home…
It all starts with a meeting…
Let's talk about your project on telephone or meeting you, drinking a coffee in a pub or at your place. This first step is essential to define the foundations of our collaboration. Then, you just enjoy serenity and time saved : we take care of everything !
The advantages
of a flat hunter? …
…à vos souhaits ! offers you:
A real estate expert who has your best interest at heart
Access to the entire real estate, on and off market
Saving of time and money
Fees only due on successful completion of the purchase
And good mood!
Why choose A Vos Souhaits ?
4 sharp eyes plus a sweet smile!
Field experience: Beatrice and Nathalie have been scouring the streets of Paris and suburbs for the last 20 years…so long already?!? Scanning all properties for sale. Whether you are looking for a studio, a 2/3 room apartment with wooden floors and moldings in Paris, an ancient family home, a newly constructed, one adapted for desabled in the Parisian area : we'll find it!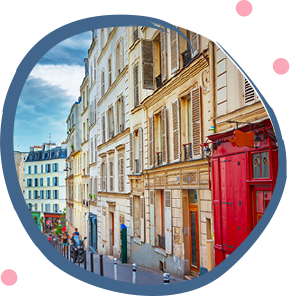 We look for it…
Focused on your search… thanks to our large real estate network, exclusive ads and professional scan tools, we run and visit the most pertinent apartments.

We find it !
Your time is precious : keep it for the most important ! We take care of your search and find for you, the perfect home !

We stay on your side…
We defend your interest and only YOUR interest until the moment you receive your keys. We can also give advice for work or decoration and also to rent the apartment if it is an investment.
They are so happy… at home !
Call us !
In Paris ? In suburbs?

We love new challenges! Let's talk about it.
"It is nice to go around the world, but even nicer to be at home"
– Anonymous, (but we like it !)