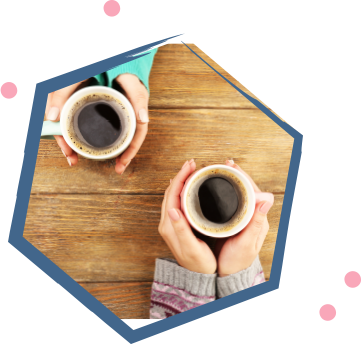 How A Vos Souhaits was conceived?
A vos Souhaits was conceived from a professional love at first sight from Beatrice and Nathalie.
We met in the relocation world: helping the expats of large companies to settle in Paris and in the Parisian area, often with their families, finding them accommodation that met their budget and their specific needs –extremely varied!–, advising and informing them: employing  a range of highly diversified services, plus encounters from all over the world: We were the right people!
Sharing the same values, the same energy, a passion for real estate, the sense of service, solid good humour, our partnership was obvious …We embarked on our adventure with enthusiasm and sincerity within B Relocation Services, and now within à vos souhaits!  And we enjoy every minute of it!
Finding properties for rent was our job, when the requests for properties for sale increased, we created/developed a new branch: à vos souhaits.
Passionate
We are totally dedicated to the buyer
Advising, guiding and assisting them to get the best property at the best price. The real estate hunt combines everything that we like: proximity service, real estate, advice, challenges, human encounters…and a lot of work!
With us the glass is always half-full and that's how our association was born, of a solid friendship.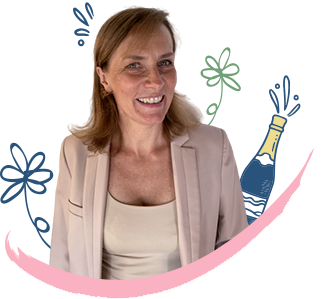 Nathalie Bachelot
Nathalie loves organizing parties, she is fluent in English and Japanese – yes, she is! She fears whales. She loves champagne, collecting photograph albums and would have loved to have been able to play the piano. She hates –really does—being cold as well as the wrapping paper for flowers but she loves flowers! She is always positive and is a loyal friend.
Béatrice Billiard
Beatrice loves: dancing — and also ice-dancing, as well as fancy dress parties. She is fond of otters, cats and also sparkly socks! She hates cheese…. but loves chocolate. She would have loved been an explorer and dreams of discovering the North and South Poles. She is always early for appointments, she hates procrastinating and…..simply loves her friends.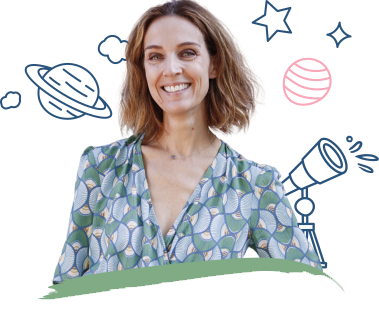 Our Fees
The job of hunting real estate is regulated by the loi Hoguet (January 2nd 1970) à vos souhaits is also a member of the FFCI and scrupulously respects the deontology charter. In this respect, no application fees or deposit will be requested outside the fees indicated on the bill of sale you have signed. These honoraria are due upon final signature.
Our renumeration, on success, whatever time we have spent, is a guarantee of our total commitment.
Our Fees are fixed and fair:
2,5 % including VAT of the net purchase price (excluding agency fees if they are at the expense of the purchaser and excluding notary fees) with a minimum of 12,000€ including VAT 12,000€ excluding VAT for companies) and a maximum of 30,000€ including VAT 30,000€ excluding VAT for companies).

For offices' search, please contact us : quotation on demand.