How we do it?
Beatrice or Nathalie will be in charge of the follow-up of your search: only one contact for the fluidity, reactivity and simplicity. We listen carefully to your requirements, your project is obviously unique; it's as important to you as it is to us! You are not one more mission: a trusting relationship is being established which is essential to ensure the successful completion of the project.
You are you, with your project. We have chosen to work for you and with you, and we do our utmost to keep our commitment 150%. We search relentlessly, rushing to pre-visit premises when necessary, so that you only visit the best targeted properties. Yes…we work very hard!
Obviously, the excellent knowledge of the real estate market in Paris,  our network and our experience are our assets.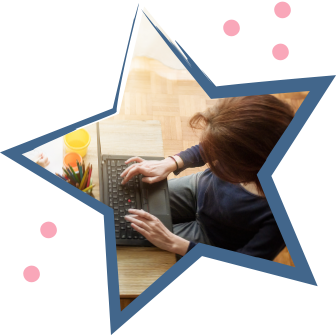 Why an exclusive mandate?
A serious property hunter only signs a few property search agreements at any one time, to provide a more efficient response: these agreements are always exclusive.
Indeed, only being paid on the success of completion, the property hunter takes risks: they need this exclusive mandate to be able to concentrate on your search without having to multiply mandates.
At A Vos Souhaits Beatrice and Nathalie never accept more than two missions each simultaneously. Quality rather than quantity.
You agree (You are committed) to pay when we hand you the keys and we agree to focus upon your search tirelessly every day. It's a true partnership that takes more or less two months on average at A Vos Souhaits!
Our profession is regulated by the Loi Hoguet (loi 70-9 of 2nd January 1970).
This law imposes, among others, the possession of a real estate transaction card, also called "carte T".
At à vos souhaits we hold this T card as well as a professional insurance card – FFCI – which is the code of professional ethics we strictly abide to.
Ils sont heureux… chez eux !
A beautiful template, amazing support and a fabulous result....what more can you ask for!! This is one of those times when the results exceed your expectations. Thank you Catanis for your creativity, technical skill and patience in creating my website. Would recommend this a thousand times over to everyone!!
The support is amazing. Hands down the best I have ever experienced. Several times I wanted to throw in the towel but they were able to walk me through everything in a incredibly timely fashion.
This template has so many options so it is extremely customisable - it has been such a breeze using this template and the team @ Catanis are SO helpful and are always very quick in their responses. I can't recommend this template and Catanis enough!